SIS - Estimate and Tender Master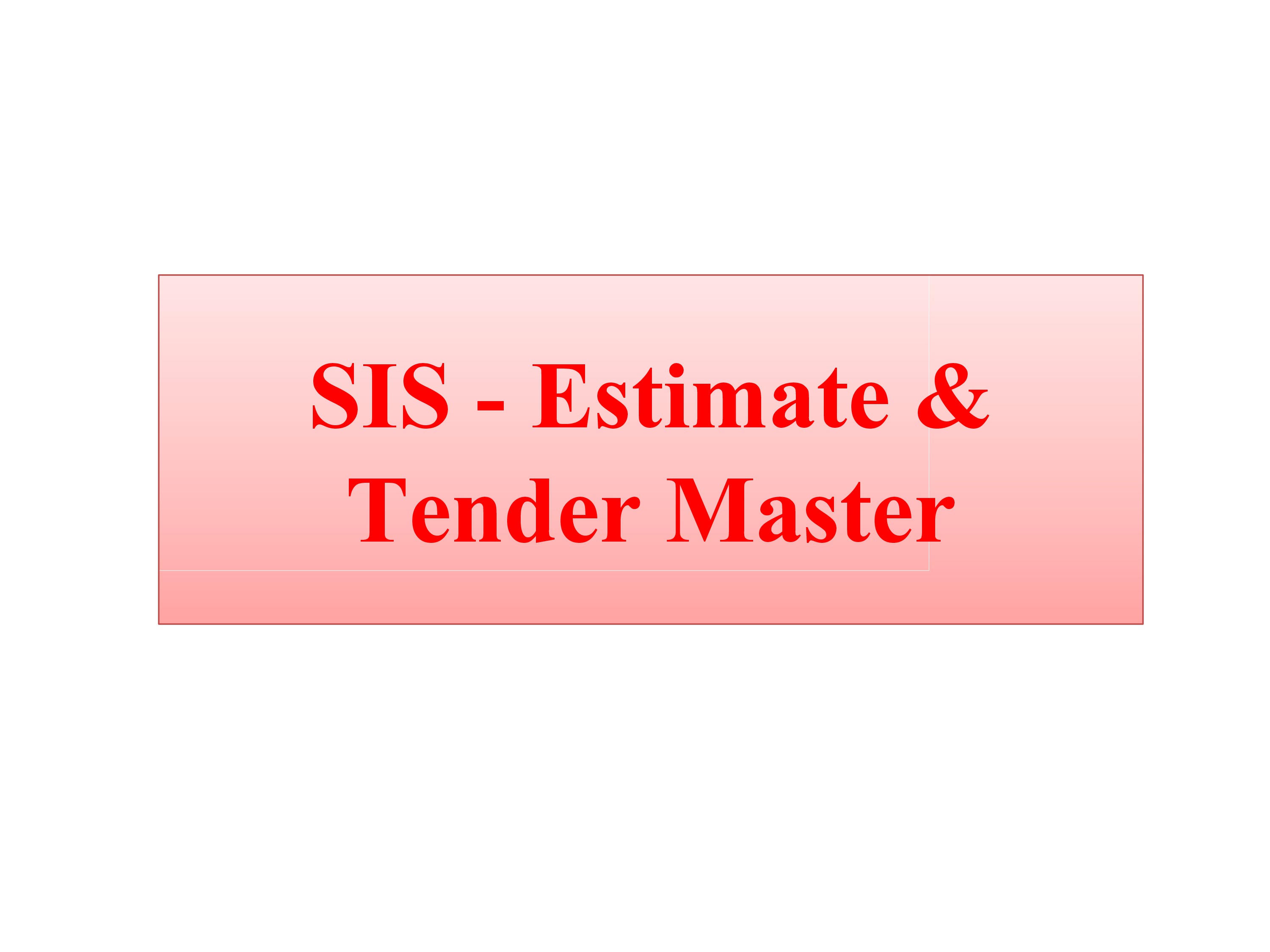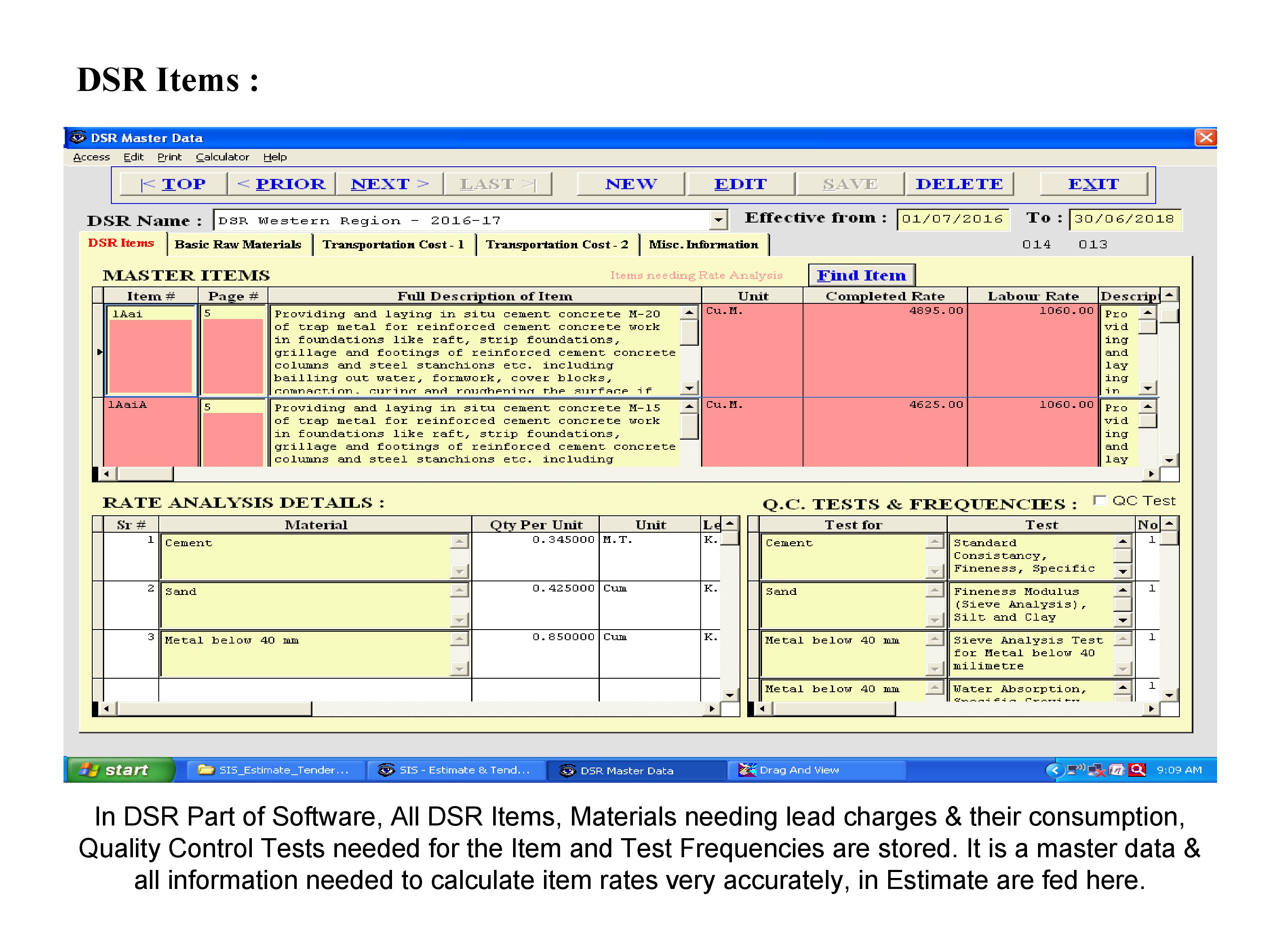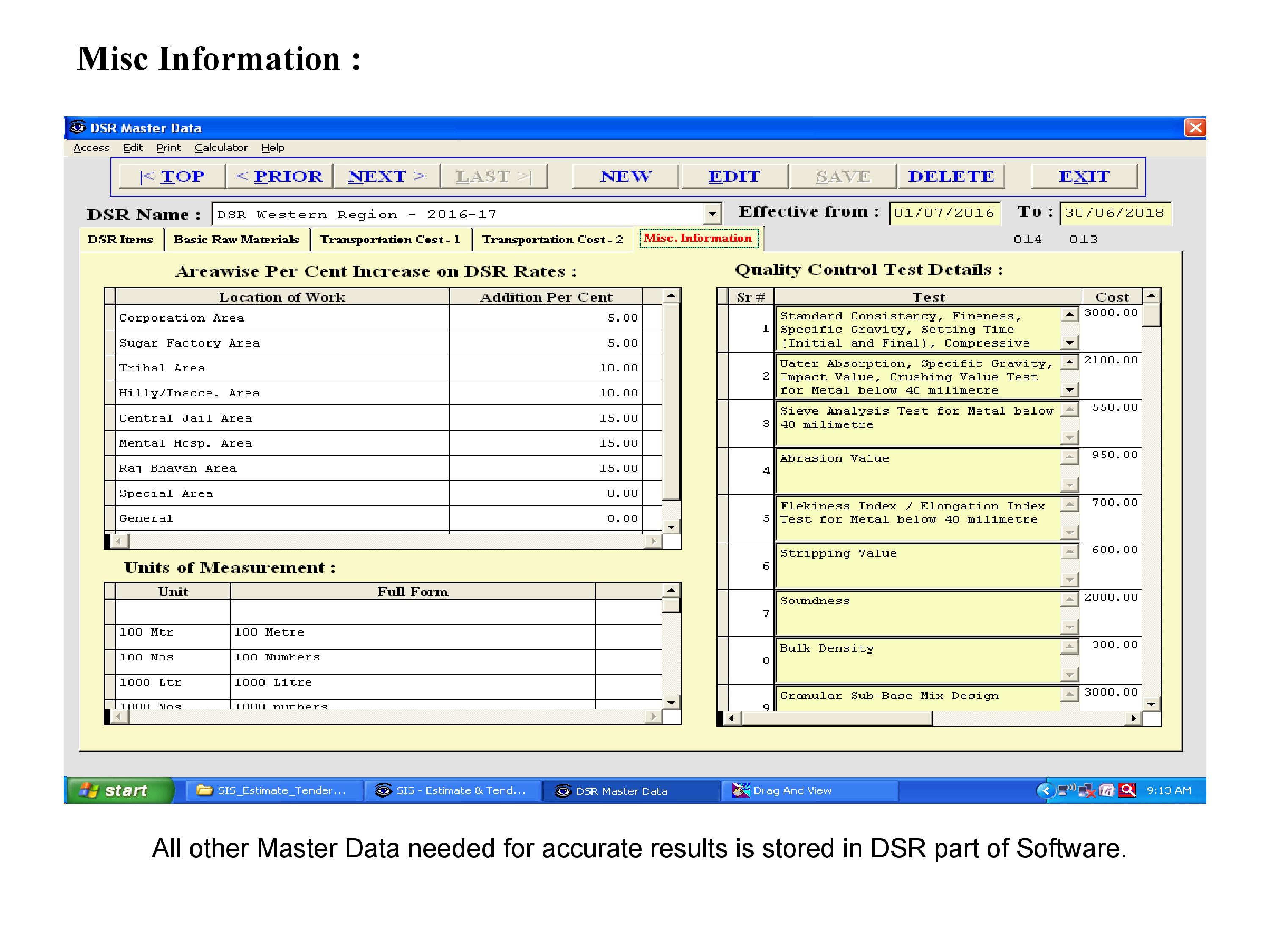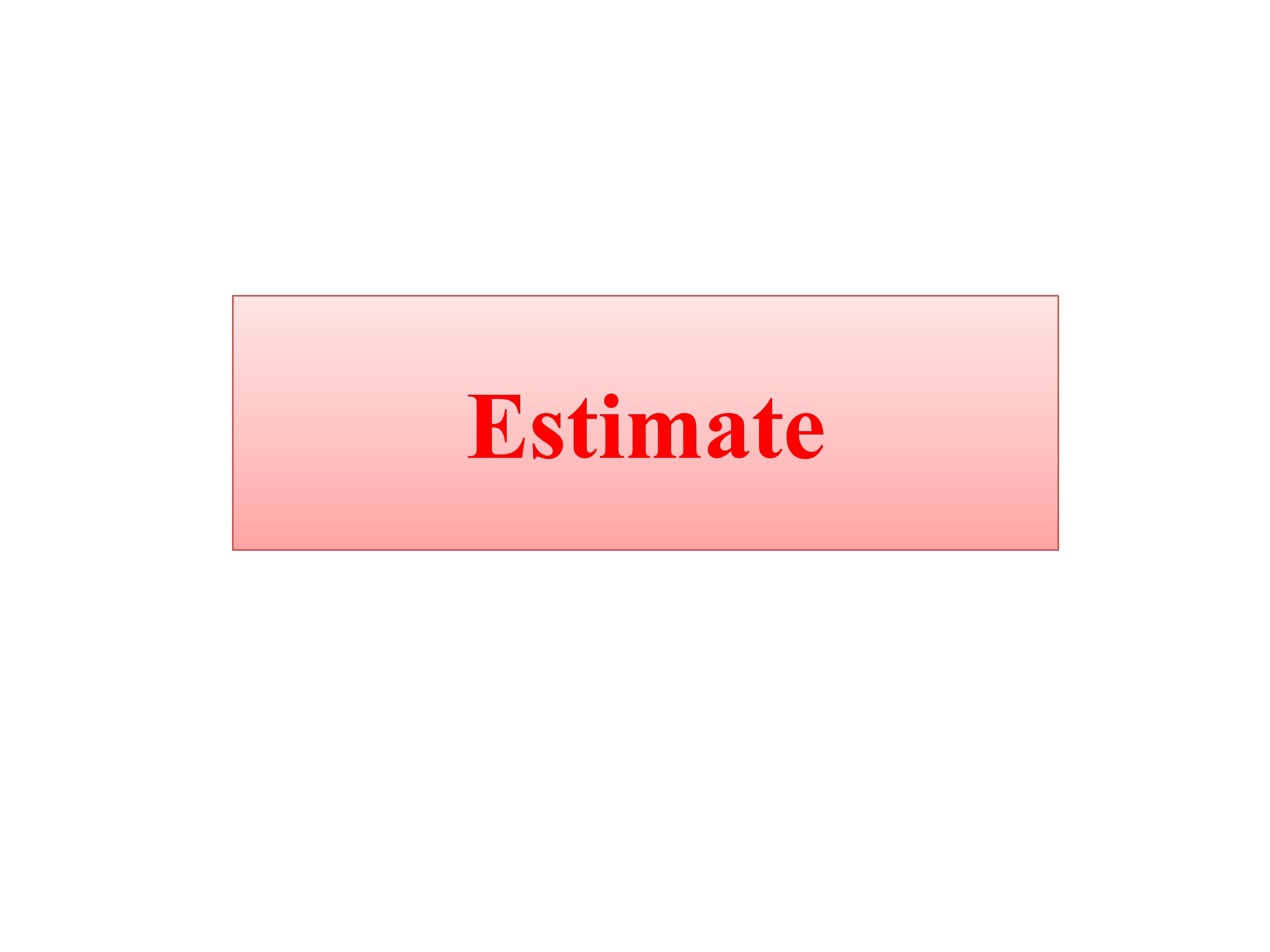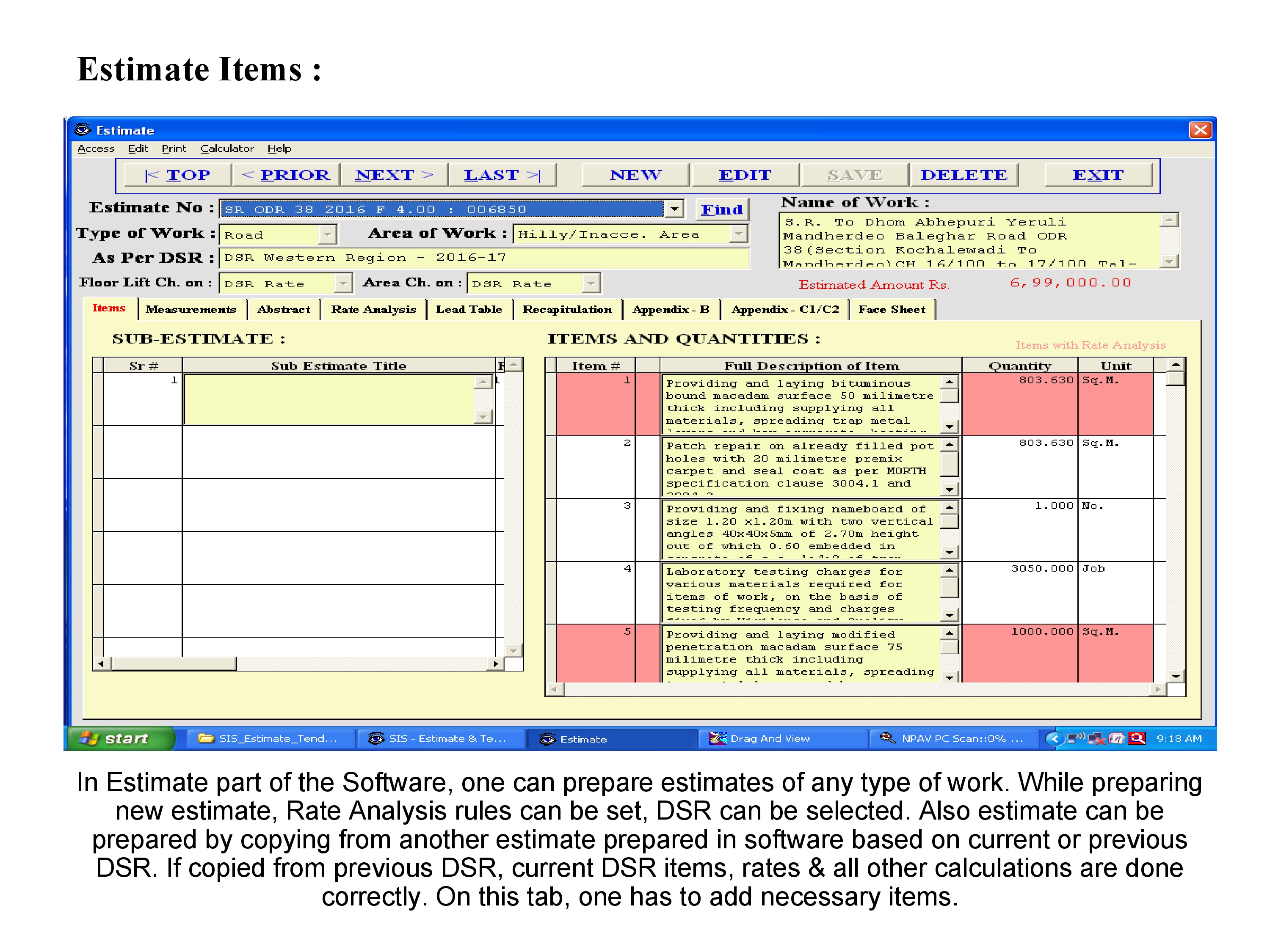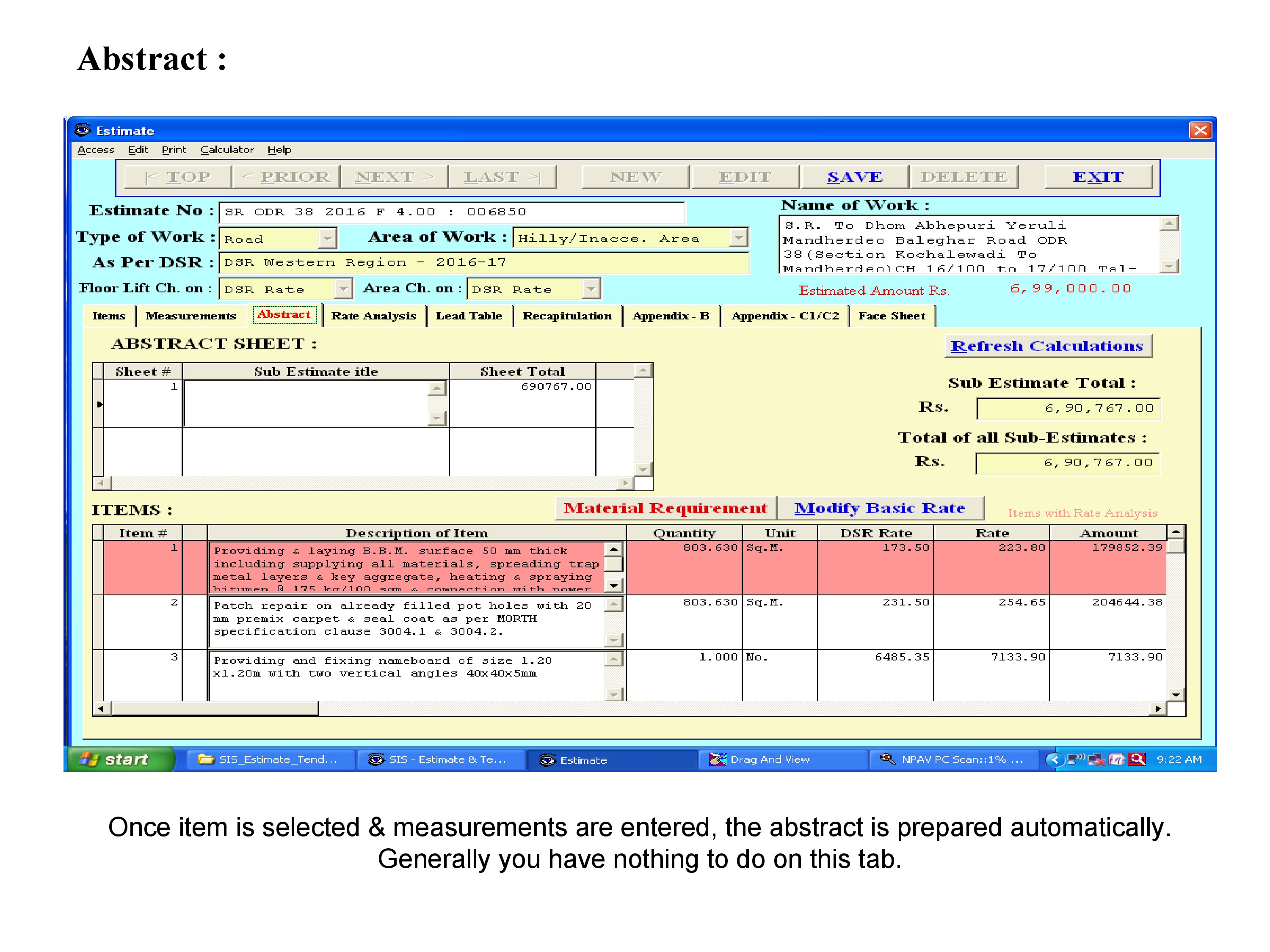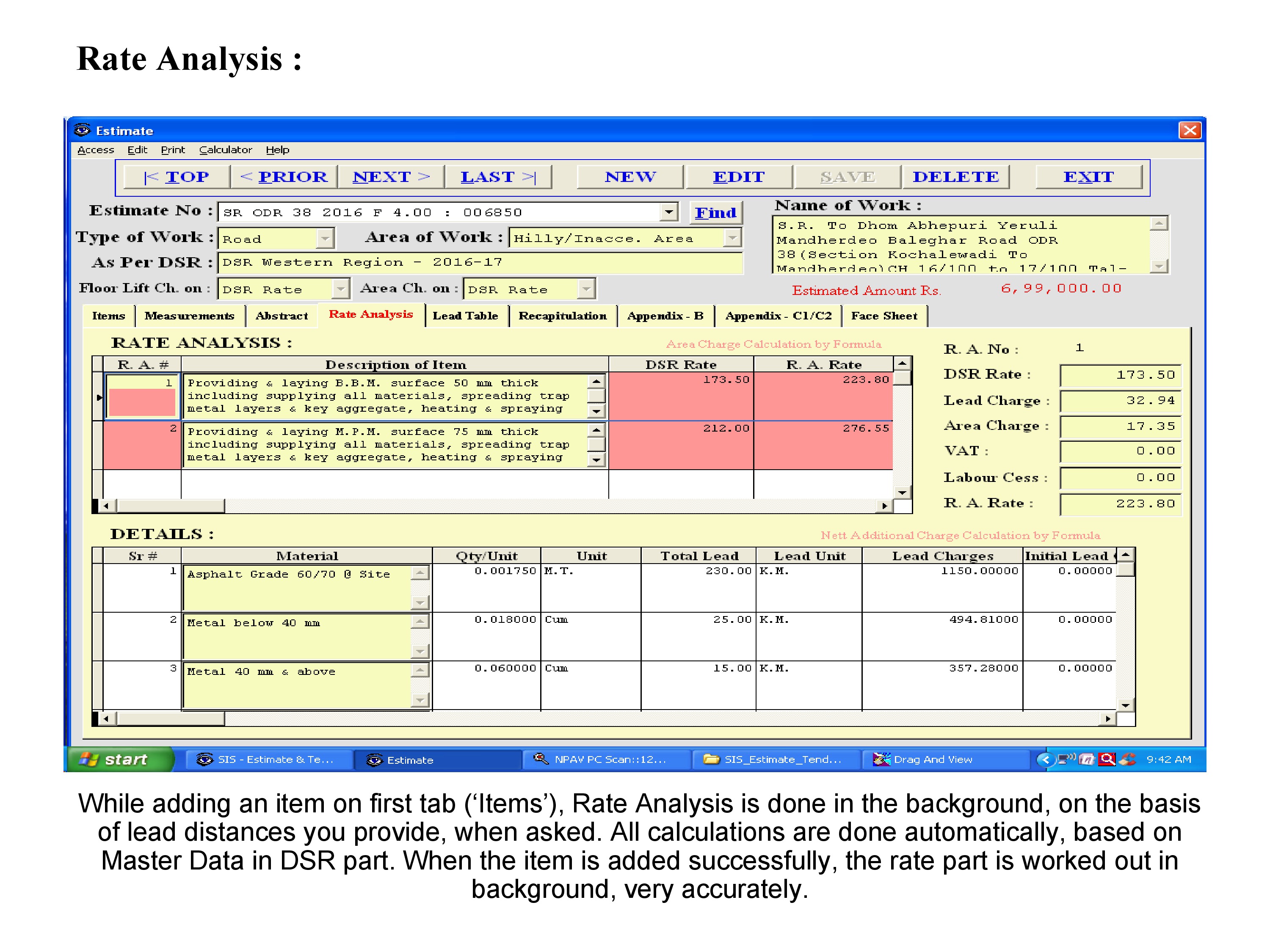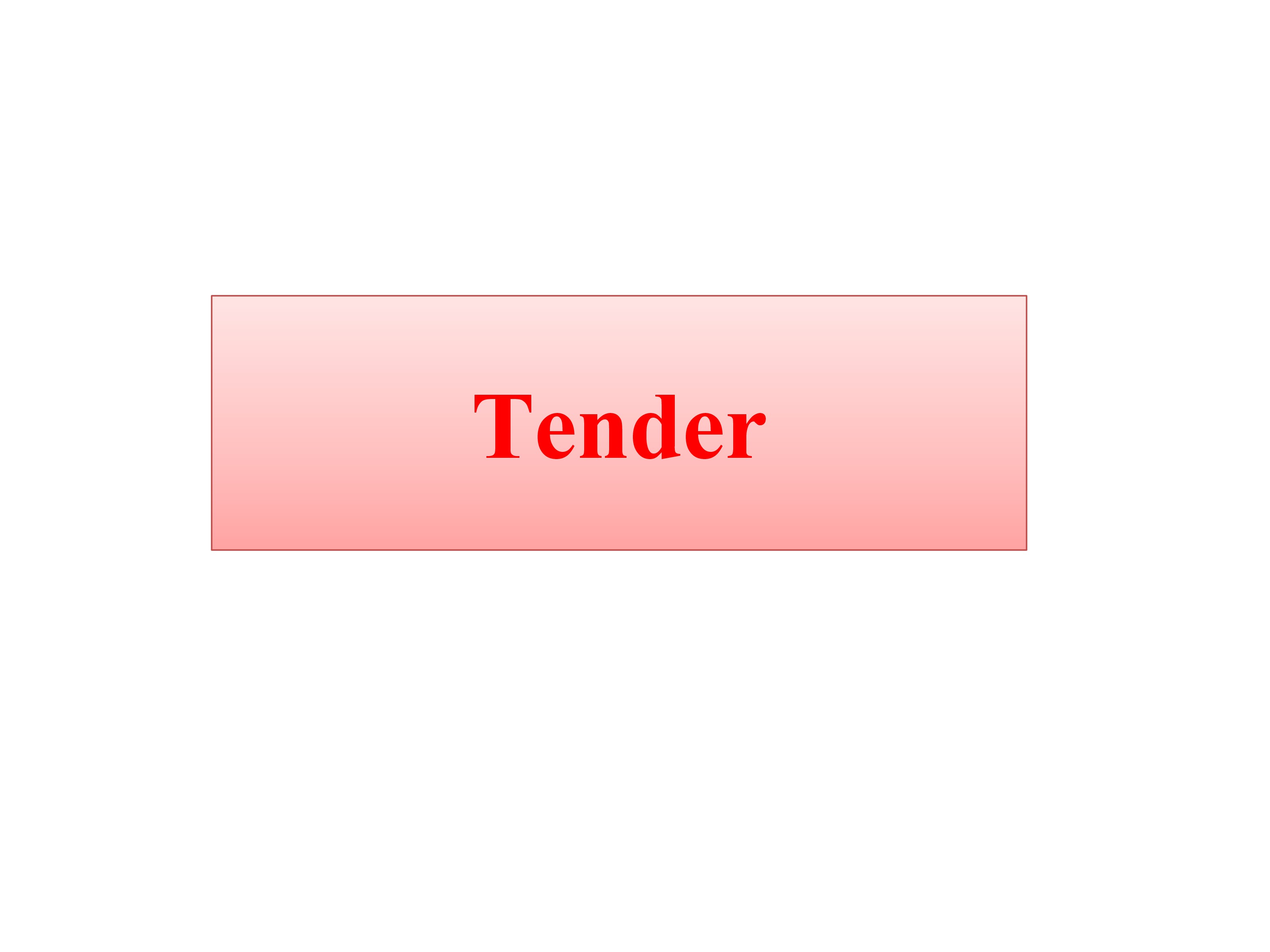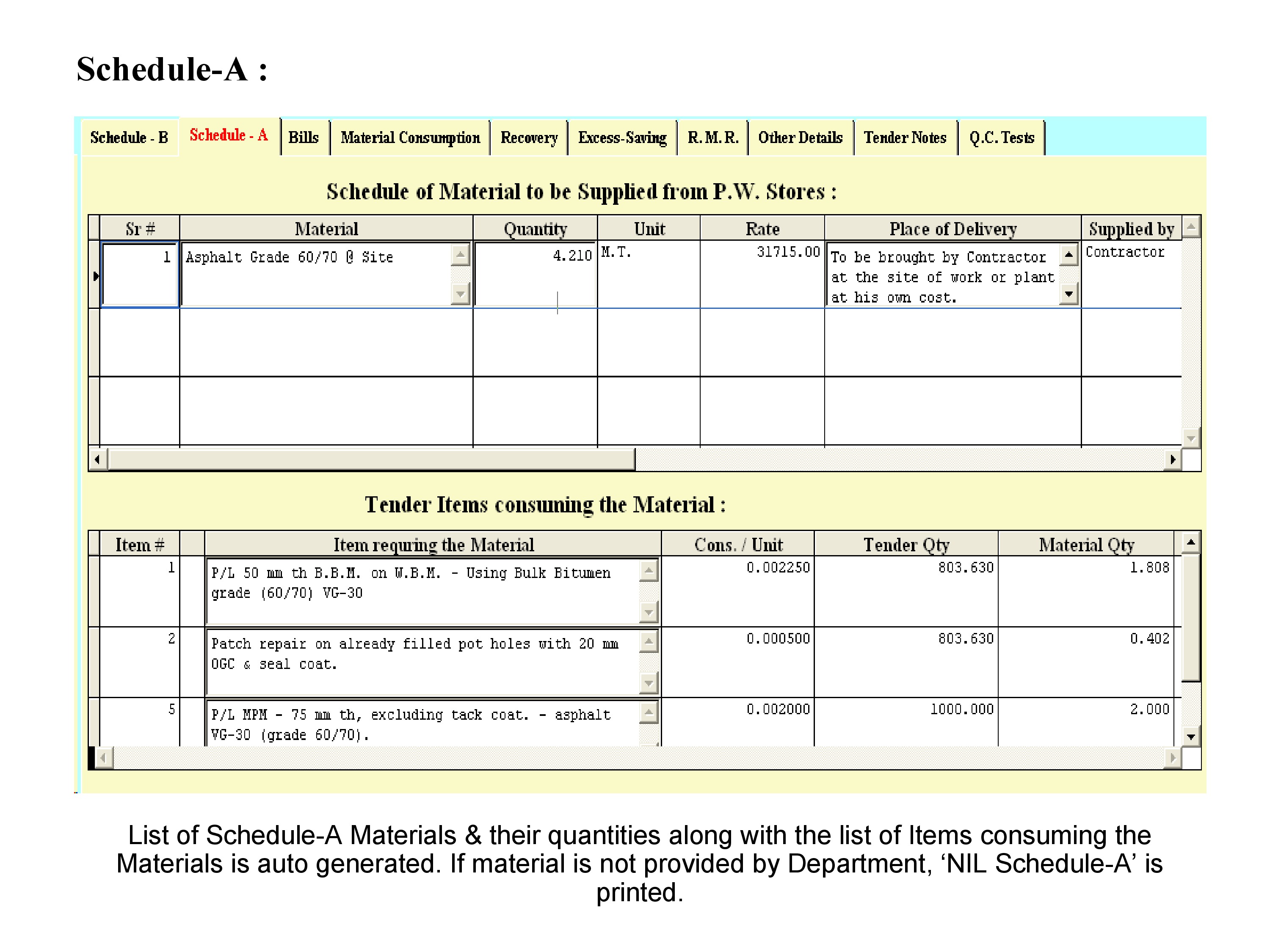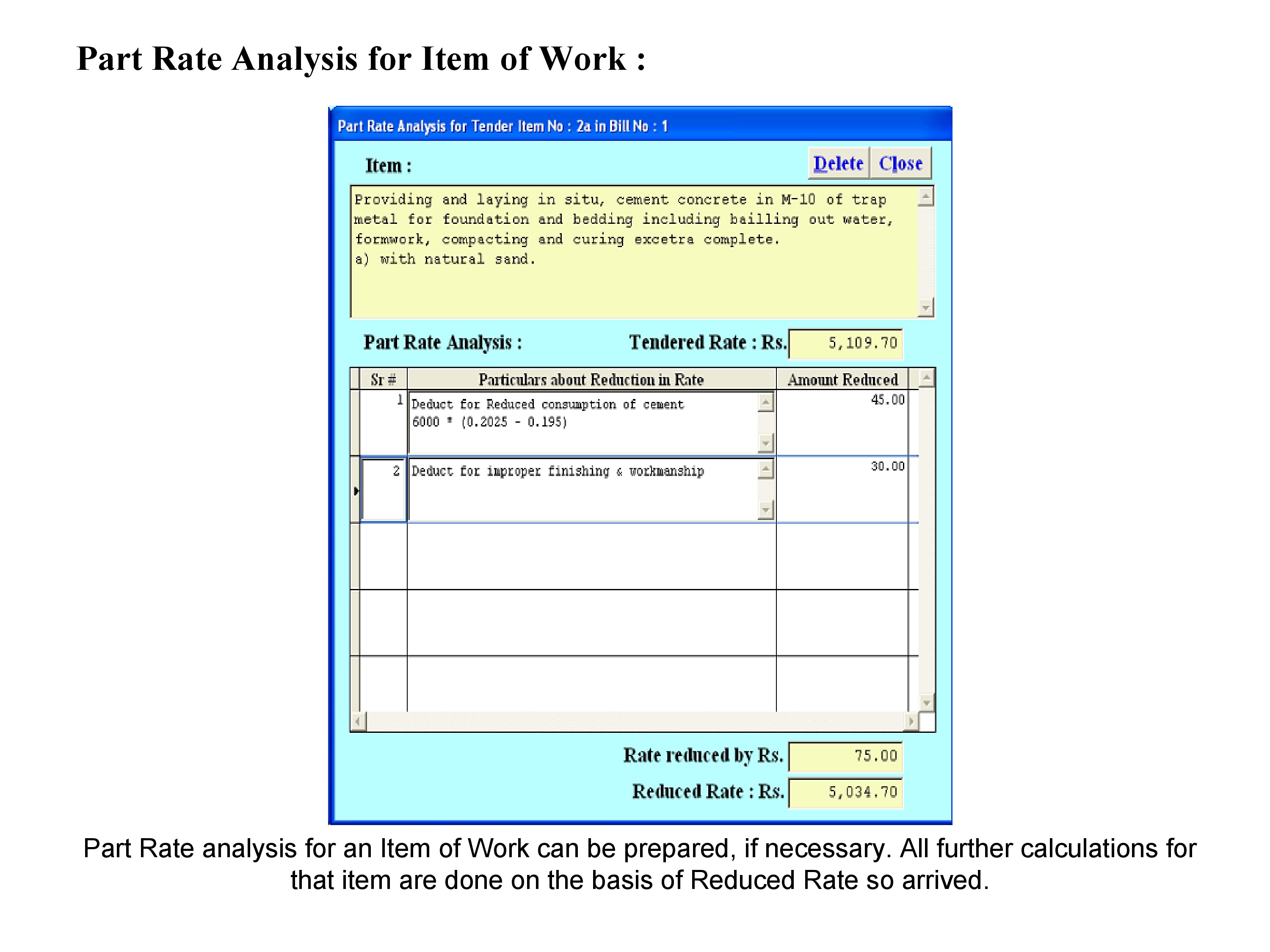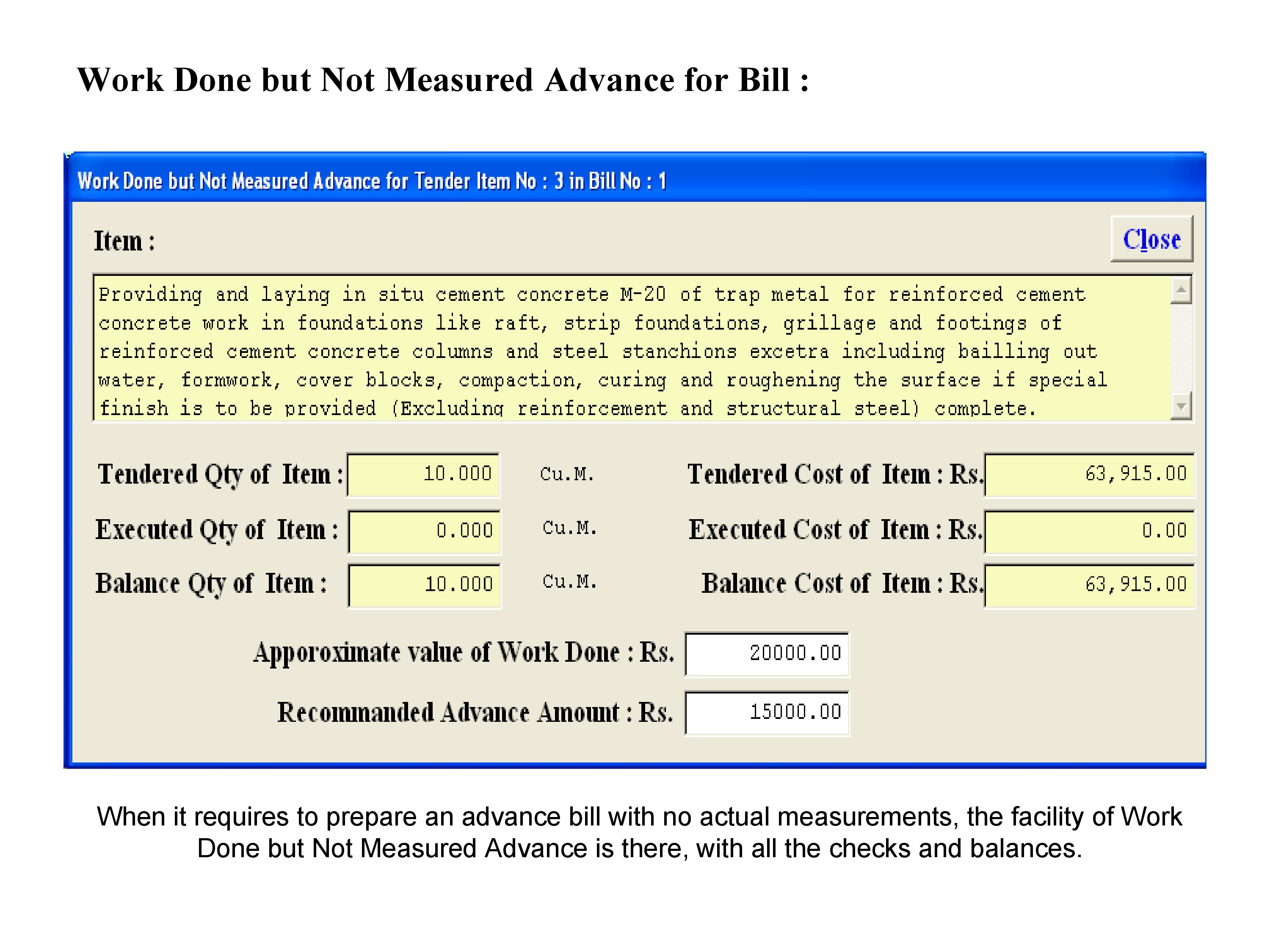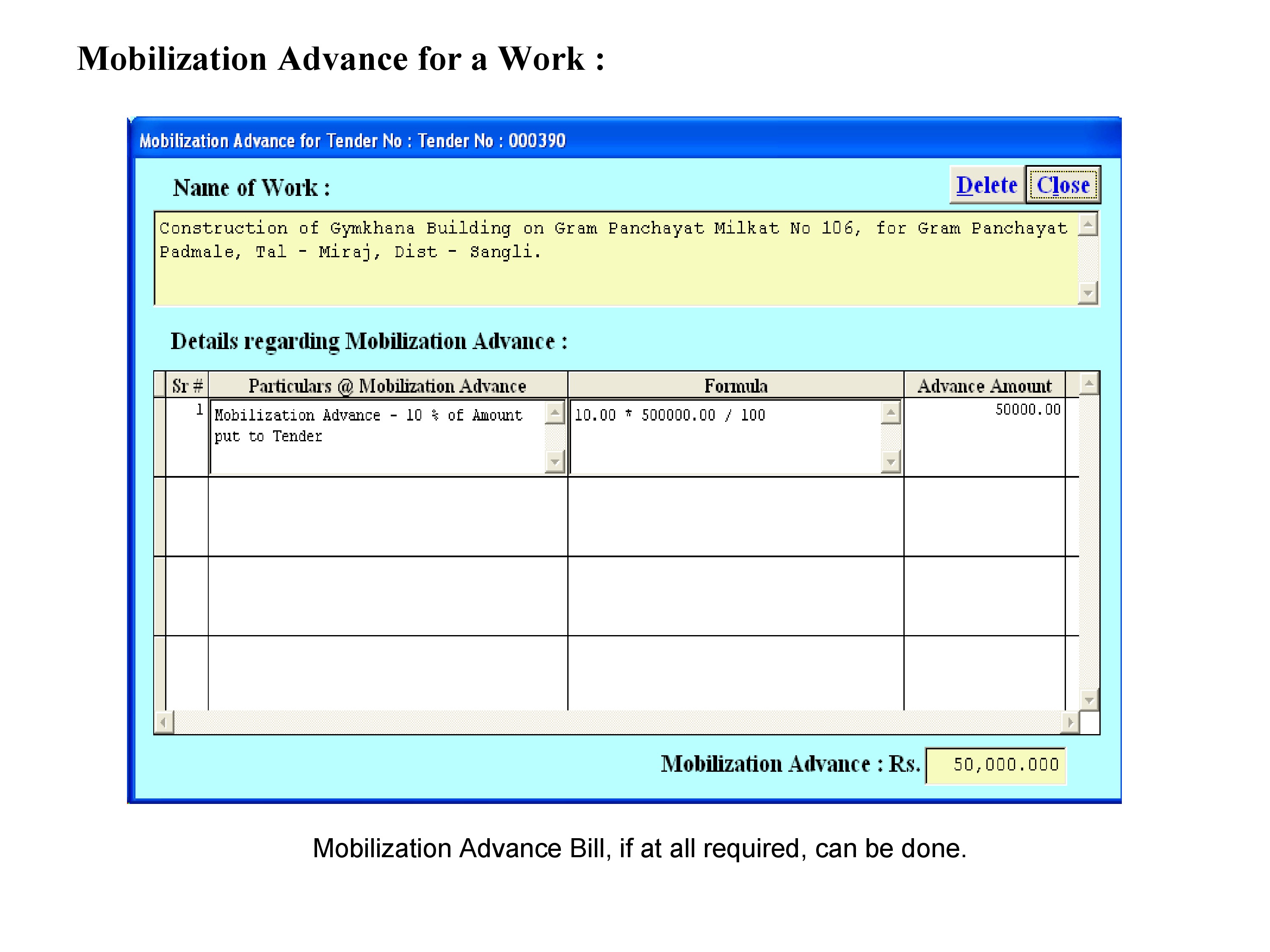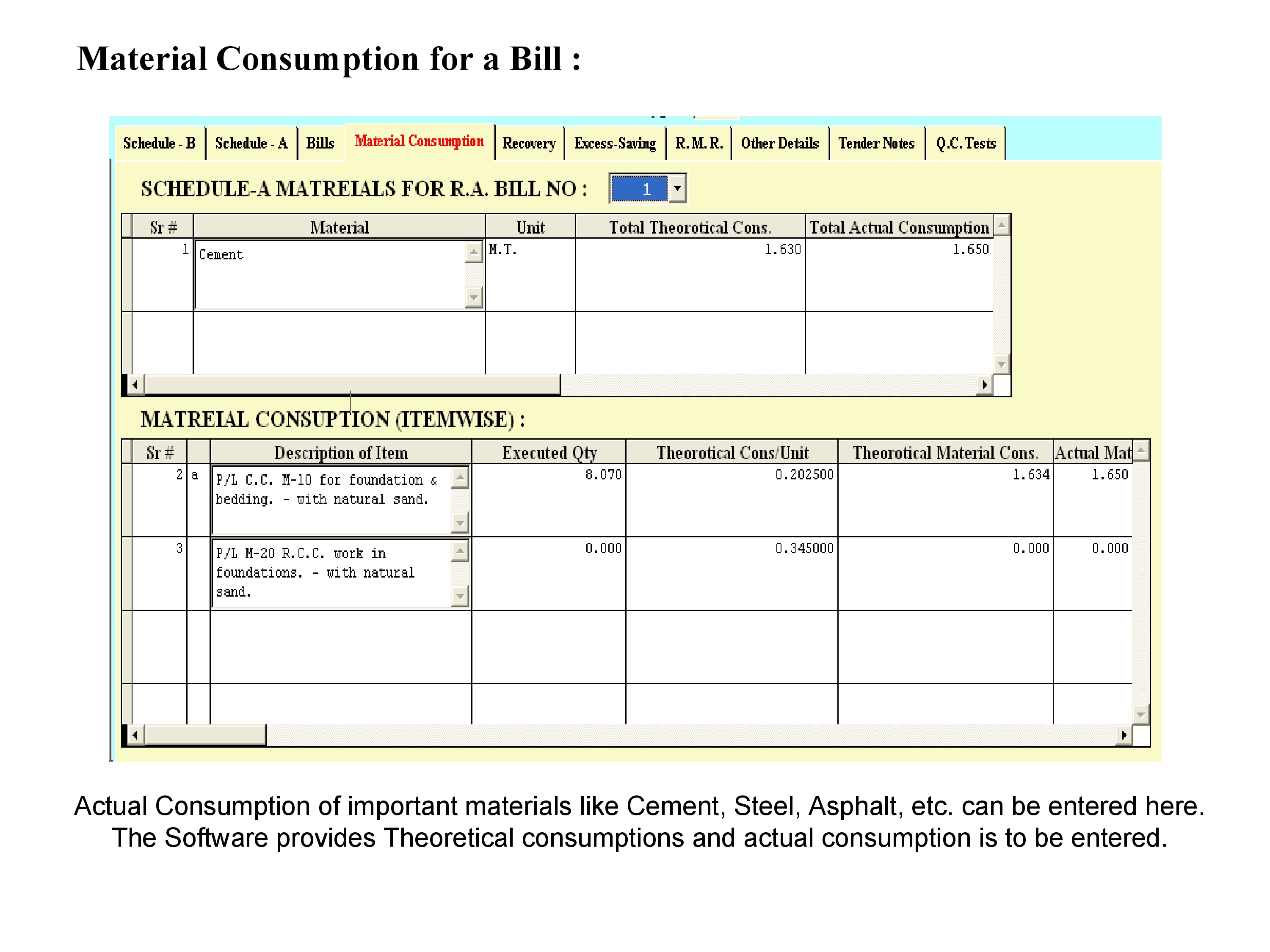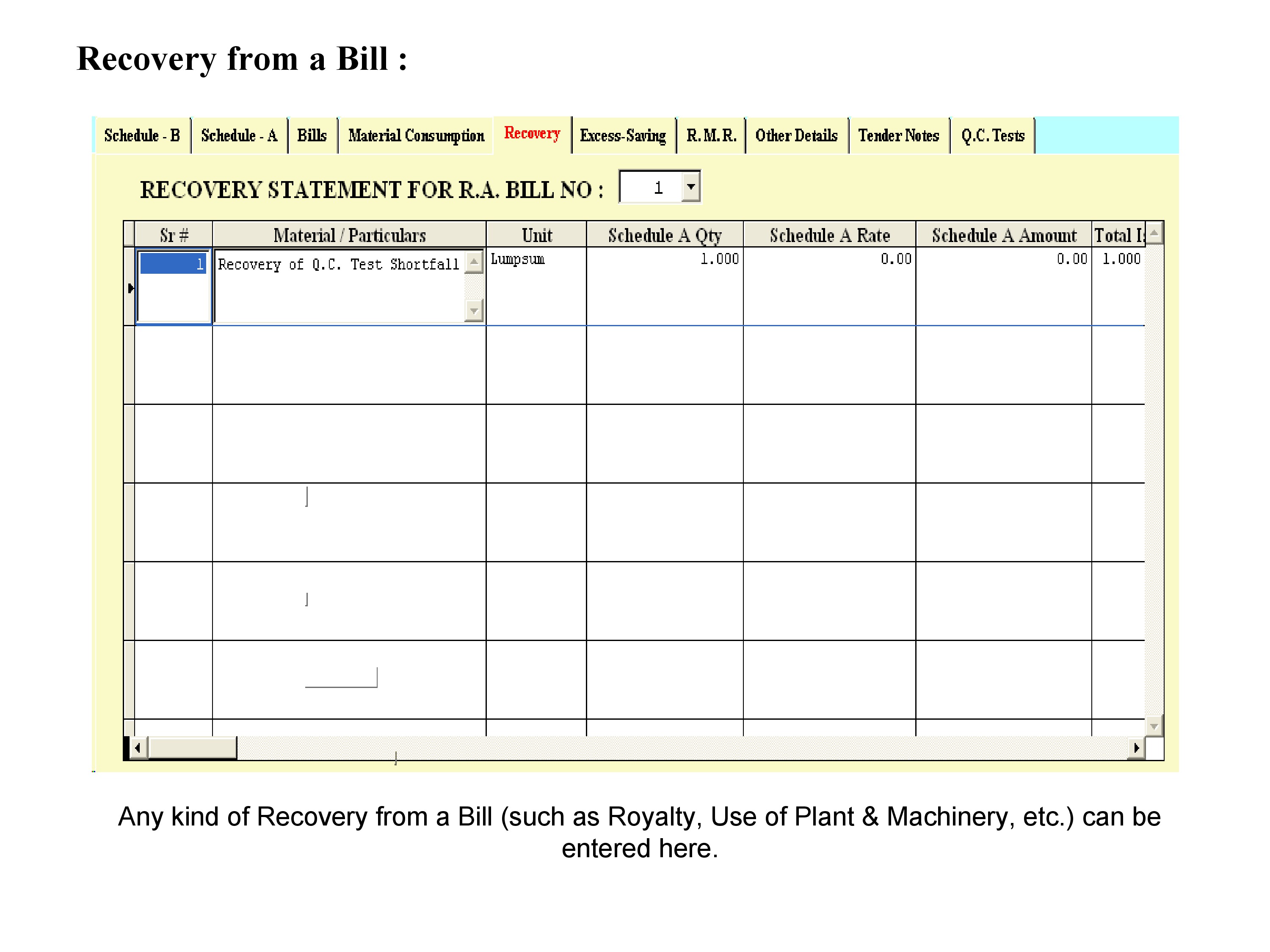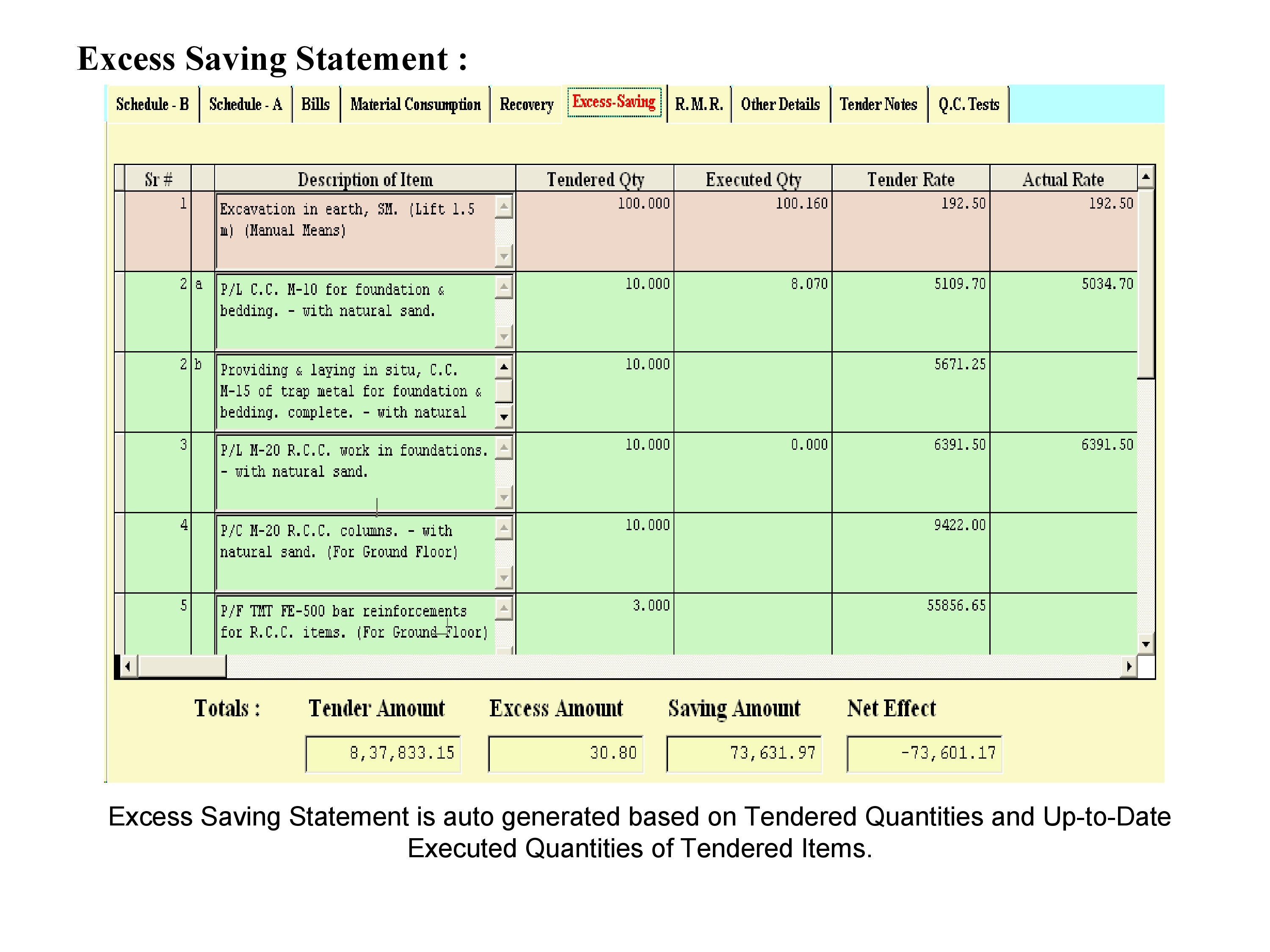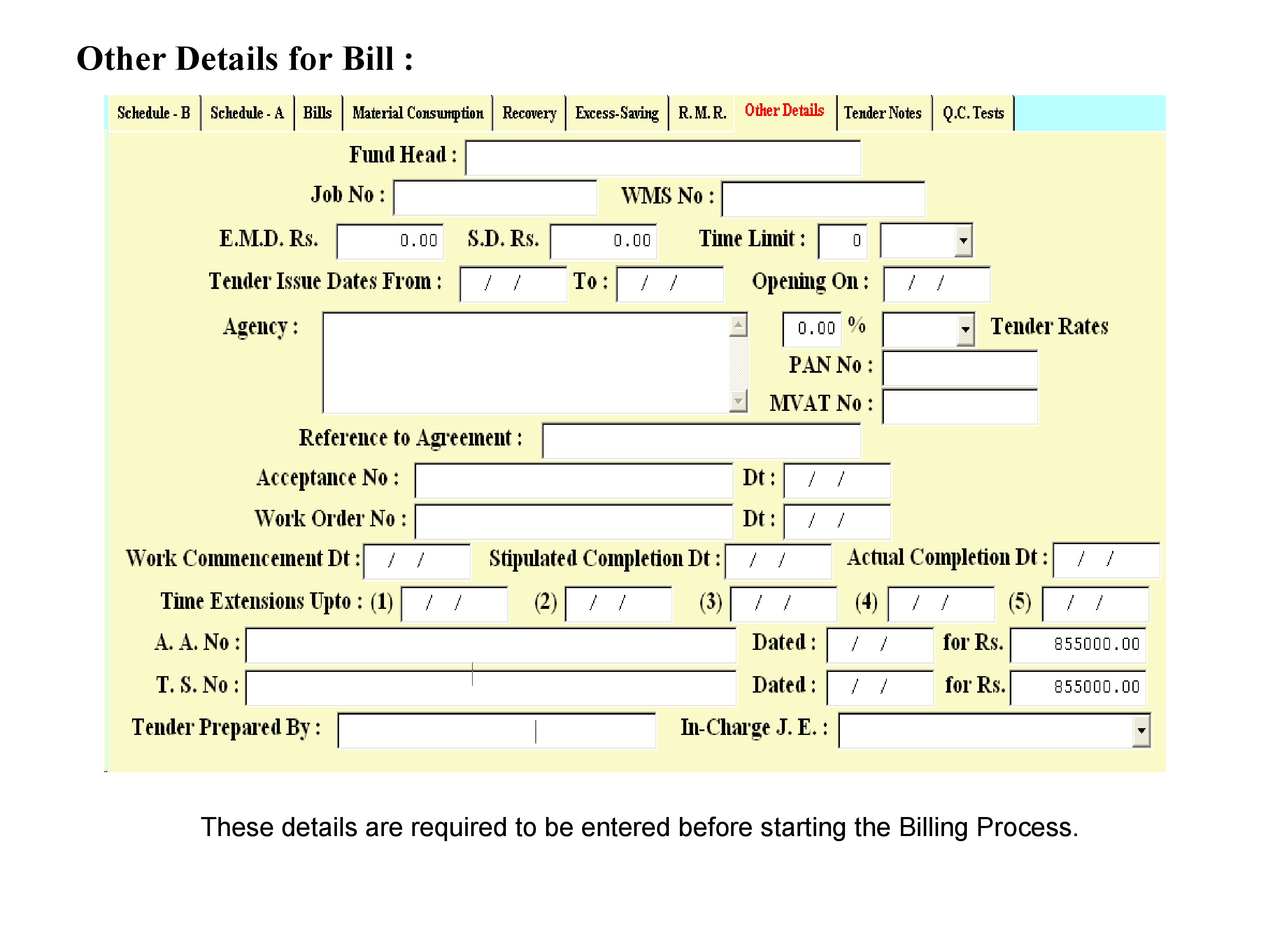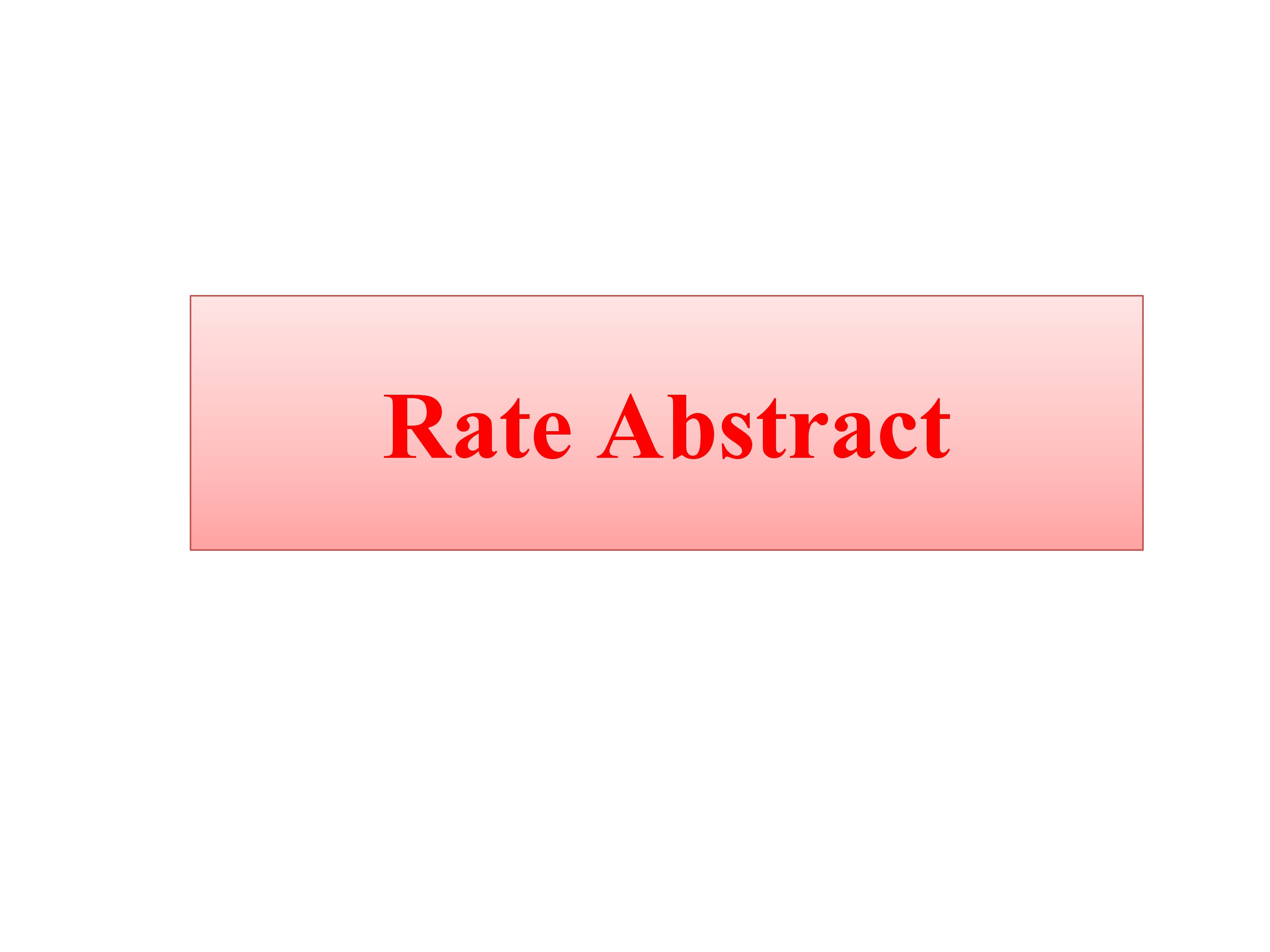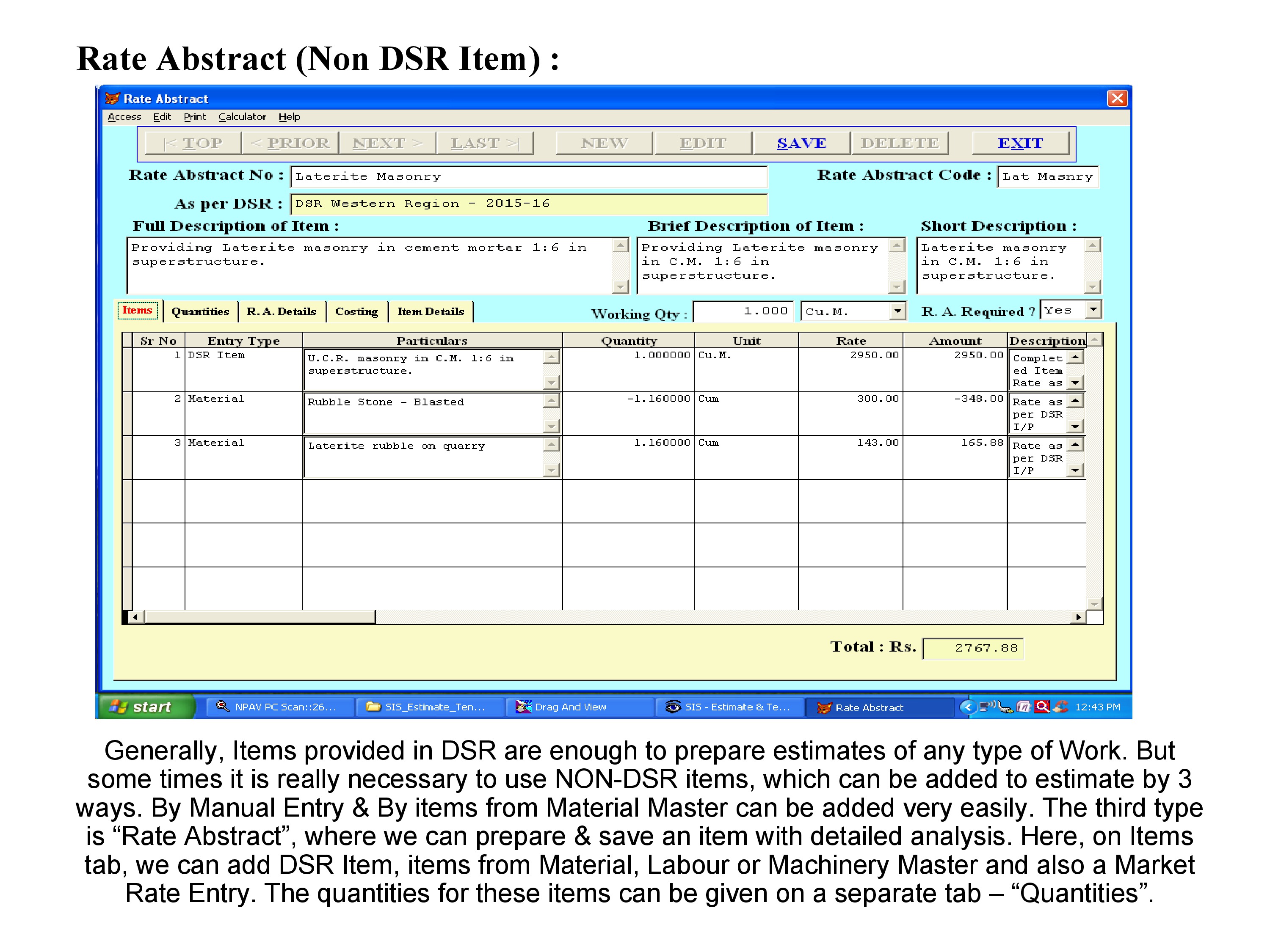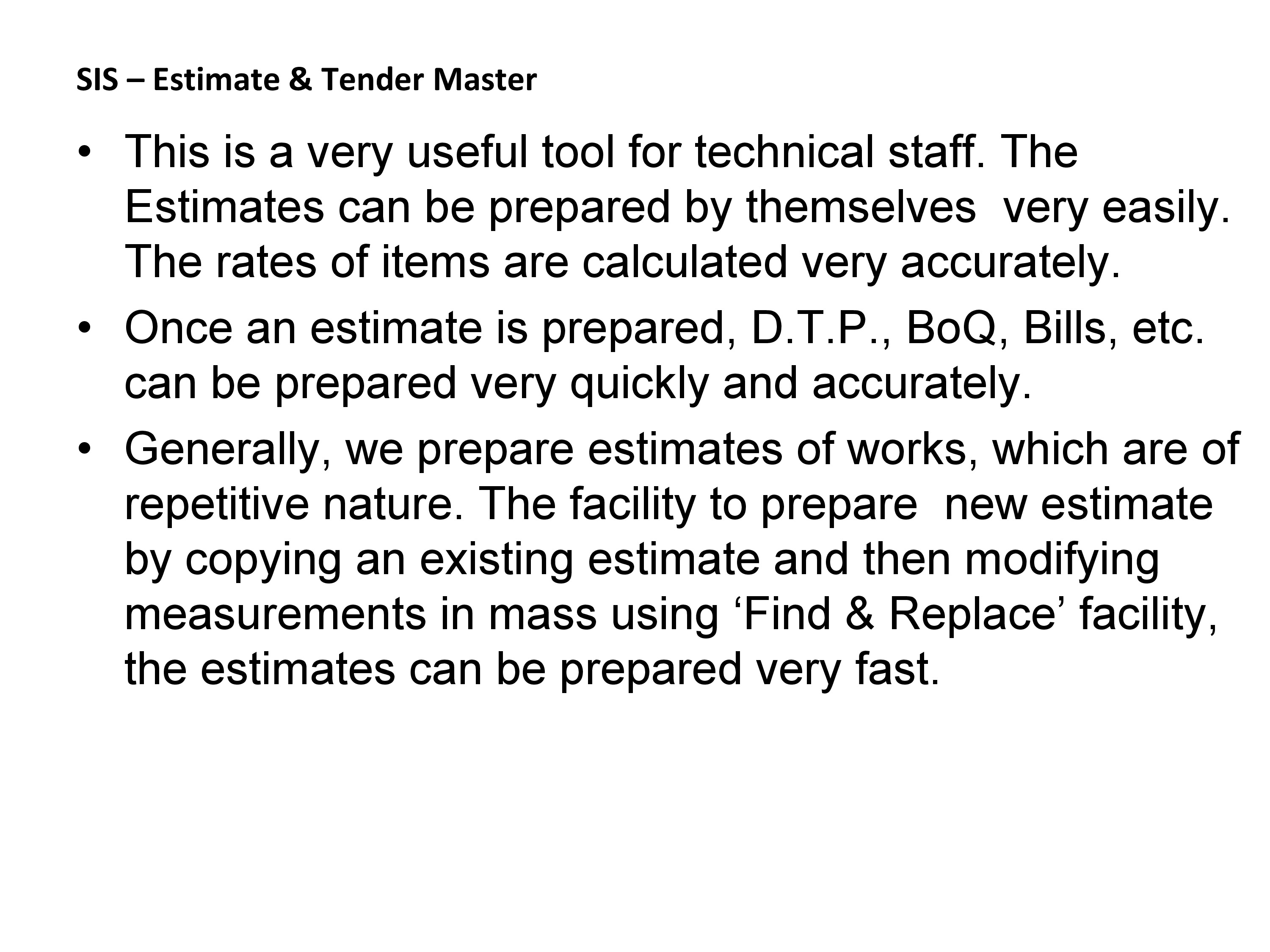 In the field of Civil Engineering Works, prepration of estimate is very important and is considered as a primary step in construction of any civil work. This software, designed and developed by us, is very useful for this purpose. In addition to Estimation, this tool is useful to prepare Draft Tender Papers and Bills of any type of civil work.
This software is useful to everybody who needs to prepare estimates of civil works based on Maharasthra P.W.D. S.S.R., such as Engineers / Technical staff working with Public Works Department, Zila Parishads, Municipal Corporations, Nagar Parishads, Gram Panchayats, MSETCL (Civil), Architects, Civil Contractors, etc.
This software is very user friendly & self explainatory.
For cost estimation of civil work, any item from Maharasthra P.W.D. S.S.R. can he used. If necessery, you can prepare and use Non-SSR items also. In the process of addition of an item to the estimate, it will ask some relevant simple question like source and lead distance of materials, floor (of a building) or height (of a bridge) on which the item is to be executed, etc. On the basis of this information, it will prepare lead table & rate analysis and will finalise the rate of the item very accurately. The Item rates are finalised strictly on the basis of P.W.D. S.S.R. rules and norms.
Once all the required items are added, next is to give measurements of each and every item. Any kind of complex measurements can be entered. Relevant measurements can be added by copy.
After adding items and their measurements, you need to enter some Recapitulation sheet entries and the estimate is ready.
Similar type of estimates can be prepared by copying from another estimate of similar type. Such an estimate prepared by copy can be edited to meet your requirements. When new S.S.R. is published, estimate based on previous S.S.R. can be updated to new S.S.R. just by way of copy. This works even if the items nos. are changed in new S.S.R. This method is very fast, accurate and productive.
---
Reports genrated in Estimate part are -
---
1) Facesheet
2) Recapitulation Sheet
3) Abstract Sheet
4) Measurement Sheet
5) Lead Statement
6) Rate Analysis
7) Quary Chart
8) Royalty Statement
9) Statement of Quality Control Tests
10) Appendix-B
11) Certificates C1 / C2
12) Itemwise Labour Cost 13) Material Requirement Statement , etc. & many more.

---
All these reports can be previewed on screen, printed or exported to PDF or MS Excel.
Once Estimate is ready, a Tender based on it can be prepared in a very easy process involving selection of Estimate and thereafter, a few clicks.
---
In Tender part, reports generated are ----
---
1) Schedule-A
2) Schedule-B
3) Schedule-C
4) Schedule-D (Quality Control Tests)
5) Material Requirement Statement
6) Rate Components (K1,K2,K3)
7) Clubbing Statement
8) Estimatewise Statement
8) Tender Comparision of two tenders based on different SSRs, etc. & many more.
---
The billing part is also included. Here tendered items can be added to R.A. / Final / First and Final bill. Actual executed quantities of the items are to be entered in a Measurement Book provided. These measurements can be entered directly or can be copied from estimate or from relevant items in the bill. Based on these measurements, up-to-date executed quantities are calculated and bill amount is worked out. Reduced / Part rate analysis can be done. Material Consumption, Excess-Saving is auto calculated.
---
1) Bill in prescribed format
2) Measurement Book
3) Material Consumption Statement
4) Recovery Statement
5) Excess-Saving Statement
6) R.M.R.
7) Royalty Statement
8) Reduced / Part Rate Analysis, etc. & many more.
---
Overall, this software is very useful tool for people in the field of Civil Engineering Works. Currectly, this is being used by numenous professionals very successfully and satisfactorily.
---
For further details – Contact us